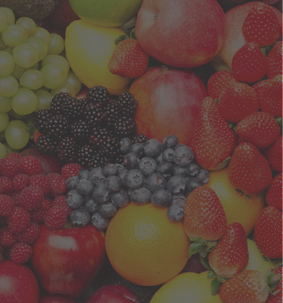 A fruit is a type of plant that contains its seeds. Its definition goes beyond context. In food preparation, a fruit is a type of produce that comes from seed-bearing plants. These usually have a sweet taste when eaten ripe and raw, such as oranges, apples, bananas, grapes, juniper berries and variants.
The taste of raw and ripe fruit varies from the type of plant, such as the case of lemons and olives. Different varieties of seed-bearing produce that do not fit under these criteria are often referred to as vegetables, ears, pods, nuts, and cones.
At Harvest Fresh Australia, we offer fresh fruit delivery in Sydney. Contact us to place your order—we'll be more than glad to set a schedule for your fresh produce delivery.
WHAT FRUIT RANGE WE HAVE AVAILABLE
APPLE
APRICOT
AVOCADO
BABACO
BANANA
BELL FRUIT
BLACK SAPOTE
BLACKBERRY
BLUEBERRY
BOYSENBERRY
CARAMBOLA (STAR FRUIT)
CASIMIROA
CHERRY
COCONUT
CUMQUAT
CURRANT
CUSTARD
APPLE DATE
DRAGON FRUIT
DURIAN
FEIJOA FIG
GOOSEBERRY
GRAPE
GRAPEFRUIT
GUAVA
HOG
PLUM
HORNED MELON
JACKFRUIT
JAMBU
KIWIFRUIT
LEMON
LIME
LOGANBERRY
LONGAN
LOQUAT
LYCHEE
MABOLO
MAMEY
SAPOTE
MANDARIN
MANGO
MANGOSTEEN
MARANG
MELON
MIRACLE FRUIT
MONSTERA
NASHI
NECTARINE
OLIVE
ORANGE
PAPAYA
PASSIONFRUIT
PAWPAW
PEACH
PEAR
PERSIMMON
PINEAPPLE
PLUM
POMEGRANATE
PRICKLY
PEAR
PUMMELO
QUINCE
RAMBUTAN
RASPBERRY
RHUBARB
SOURSOP
STAR
APPLE
STRAWBERRY
TAMARILLO
TAMARIND
TANGELO
YOUNGBERRY
DIRECT FROM THE GROWER
We buy direct from the growers daily, ensuring you receive only the freshest produce available.
Subscribe to our weekly market update report and stay ahead of the seasonal changes.